Just the right side of wrong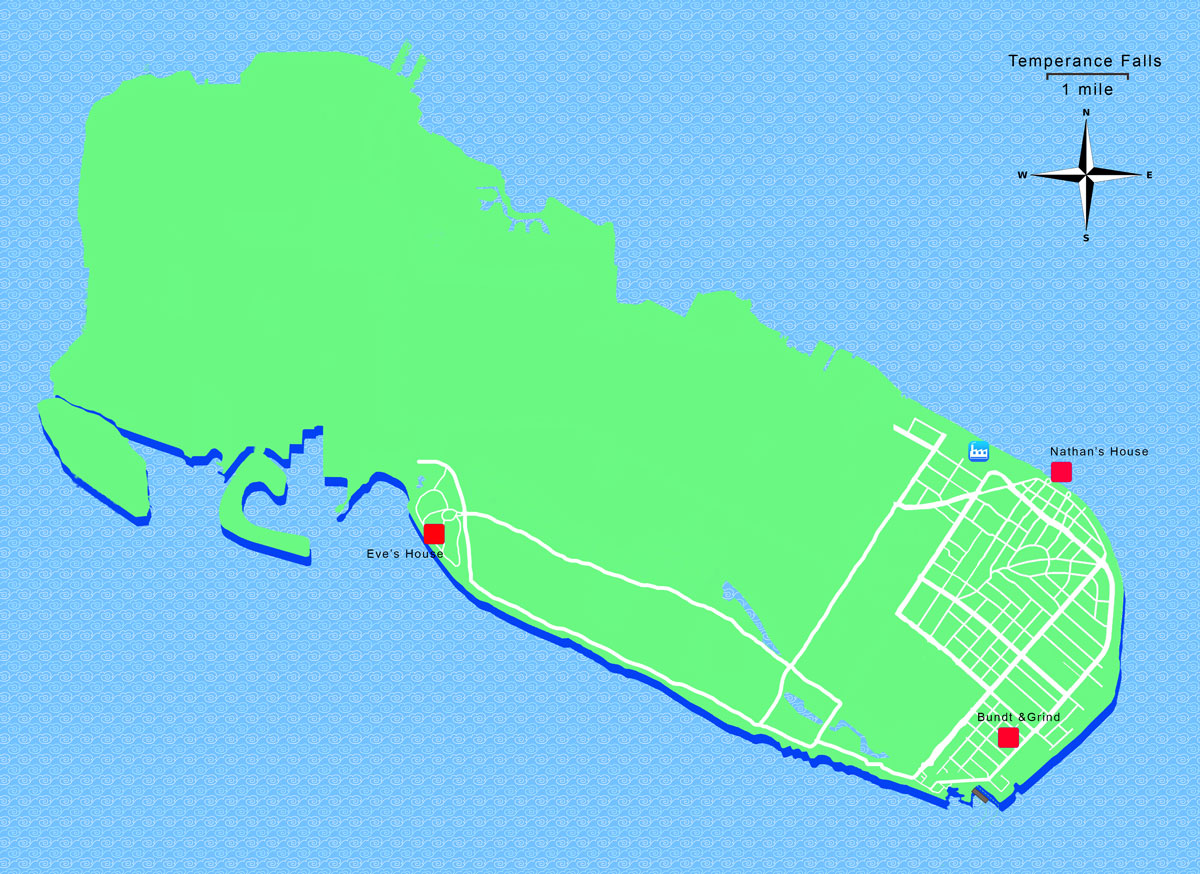 Set on a small island in one of the Great Lakes, Temperance Falls is a quaint, charming town where everyone knows your name…and your secrets. With as many naughty fantasies and taboo romances that come to life here, running the gossip mill is nearly a full time job. From May/December romances, to opposites attract, to forbidden connections, Temperance Falls has them all covered.
We hope you enjoy your time on Temperance Falls.
Temperance Falls Chamber of Commerce Business List
Bundt and Grind

A coffeehouse featuring simple pastries, decadent desserts, and creative snacks. Come in for the brew, stay for the cake–or to simply watch the townspeople as they go about their daily routines. There's a certain new dean from the local college who likes to grab his daily cup of Joe on his way to work everyday. Maybe we should tell him that pretty girl behind the counter is one of his students…or maybe not.

Maxine's Market

The only convenience store in the Main Street area, Maxine's Market offers snacks, beverages, beer, wine, and quick-serve sandwiches prepared fresh daily by The World Of Meat sub shop.

Nonno Pino's

Opened in 2015 by an award-winning husband and wife chef team, Nonno Pino's specializes in authentic Italian cuisine. Being the most romantic restaurant on the island, it's been the setting of dozens of first, second, fifth dates, and has even been the backdrop for a proposal or twenty.

Sin

Located directly across the street from The First Church of Temperance Falls, Sin is the only location on the island that carries a wide variety of items to help you bring your wildest fantasies to life. Everything from the highest rated adult toys to role playing outfits to couture lingerie can be found here.

The Bloom Room

Whether you're looking for the perfect bouquet for your special day or a way to get out of the doghouse, The Bloom Room has what you need. Loose flowers, arrangements, and unique gifts fill the small store just off Main Street. Don't forget to try the fudge!